Introduction
In the previous section we've seen how you can enrich objects that you've identified (or that the software automatically identified). But what about enriching the page/domain/site and or images on the page?
There is a slight limitation on what you can do with pages and images - you can only use the links and not the widgets.
Pages
On the nugget (the floating icon) you'll the action menu for the page that you're on. There are three different ways of looking at the page you're on. Every one of these ways have different actions. These are:
URL (e.g. https://www.vortimo.com/about/). This identified the particular page. Actions here could be things that pertain to the page.
Website (e.g. www.vortimo.com). The actions here pertain the the entire website, not just the page itself.
Domain (e.g. vortimo.com). One layer up and we're looking at the domain. A domain has been registered by an person or organization, it has whois data and it has a name server (NS) record in DNS. In some cases the domain and website is the same - but actions has to be separated because being able to make a distinction between two data types is what differentiate us from animals.
To access the link menu for the page you're on 1) hover over the nugget and 2) select action icon, 3) the type you want and the 4) action:

In the screenshot above we've treated the site as a domain and we're about to open BuiltWith with the right parameters.
You can treat the page as website and get different actions: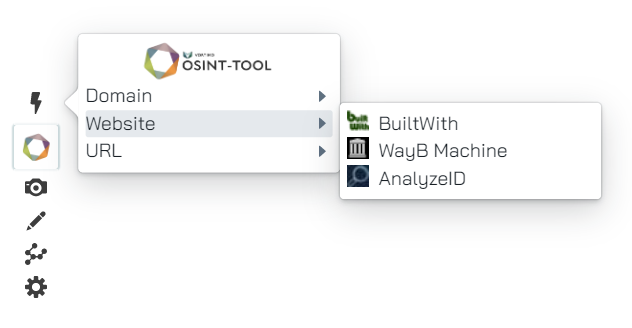 It makes sense to have the WayBackMachine as an option for the website - it will show all the pages from the website indexed over time.
Items in the menu
As with object action you can set which links are displayed in the menu by going to
https://osint-tool.com
and picking the ones from the menu: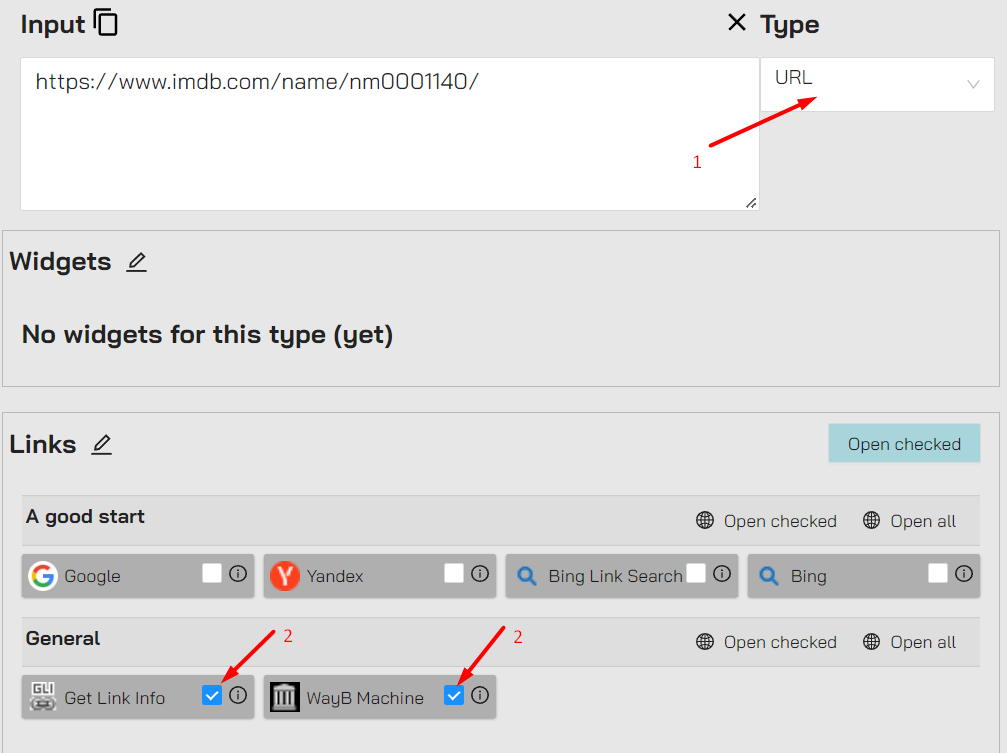 In this screenshot from
osint-tool.com
we have 1) picked the URL type and 2) set two links to be visible in the action menu. In the same way you can set links for the
Domain
and
Website
types.
Images
With the extension installed you'll see an [i] in the middle of images when you mouse-over it. When you mouse-over the [i], a menu appears. This menu contains the links that corresponds with the ones picked in the
osint-tool.com
website: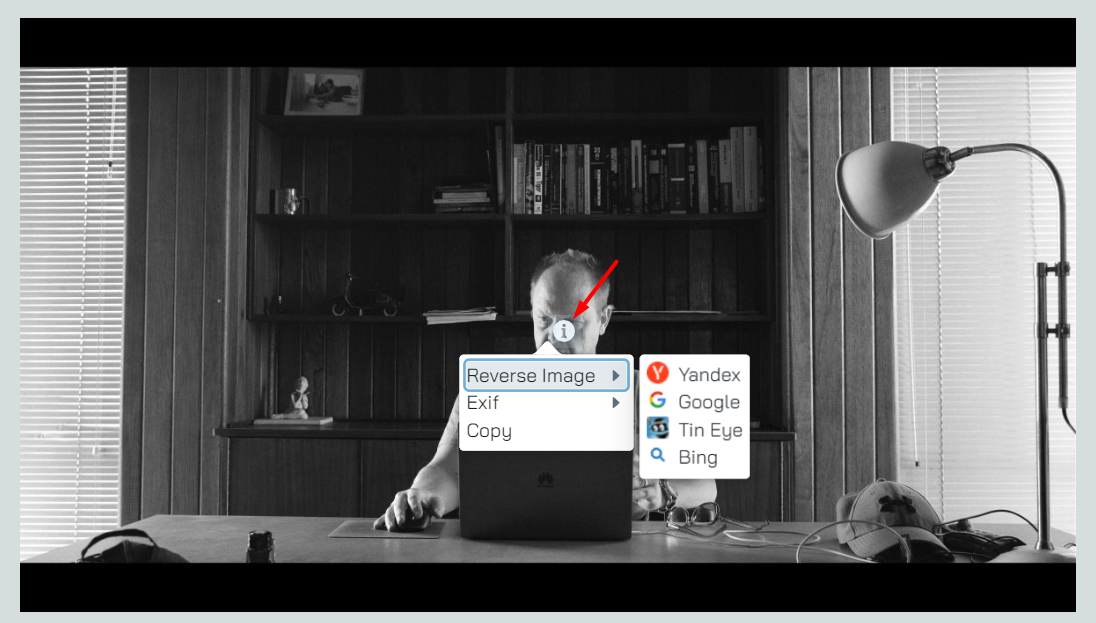 The only interesting thing here is that we do our own Exif processing! At any stage you can go to
exif.osint-tool.com
- it works totally standalone too: